Ever heard of the term 'generational gap'? It refers to how people in different age groups act, behave, or react in different situations.
Breaking people into different generations helps marketers easily create demographics while also allowing governments and other organizations to smartly reach more people.
In this article, we'll look at different generations and learn more about them.
Who are Millennials?
Also called Generation Y or Gen Y, the term Millennials refers to people born between 1981 and 1996. Most people in this group are between the ages of 32, and the group follows Generation X and is preceded by Generation Z. The group is called 'Millennials' as they turned adults around the time of the new millennium.
Most people in this group are the children of early Gen Xers and baby boomers. These people were born at a time when fertility rates were declining around the world.
That's why they are known for having fewer children than previous generations.
About 33 percent of the Canadian population falls in this demographic, making this age group one of the most important.
Who Is Gen X?
Gen X refers to the people born between 1965 and 1980. This generation follows the Baby Boomers and precedes the Millennials.
According to 2019 data, there were more than 7.5 million Gen Xers in Canada. They're typically the children of early boomers and the Silent Generation.
These children were born when societal values rapidly changed, which is why they are also known as the 'latchkey generation' as they did not always grow under adult supervision.
Many in this generation also got to experience a mix of communism and capitalism. Today, they comprise a large part of the global population and are considered a very important demographic.
Who are Boomers?
Boomers, also called Baby Boomers, refer to people born between 1946 and 1964.
The short period refers to the baby boom seen after World War II when the annual births exceeded 2 per 100 women in most countries. During this period, about 8.2 million births were recorded in Canada.
Most people in this group are children of either the Silent Generation or the Greatest Generation. Moreover, they're parents of many generations, including Gen Z, Gen Xers, and Millennials.
Millennials vs Gen Z Personality
Millennials got to witness the evolution of the internet and social media, and while they're quite used to such technologies, they're not as immersed as Gen Z, who were born and raised in this technology.
However, this comes at a price, as Gen Z is known to be less concentrated and easily distracted due to mobile devices and social media. They're also highly affected by the latest social media trends.
Yet, they are known to be more realistic than Millennials, who are characterized by optimism largely due to their encouraging Baby Boomer parents.
Also, they grew up in a better environment, whereas Gen Z has to fight more competition and hence is more realistic. Gen Z is facing a lot of challenges, including financial challenges due to inflation and high rents.
This is why they appear to be living with their parents longer than expected. As a result, it is common for them to face issues such as identity crises and self-reliance.
In comparison, Millennials were quick to be independent as they had more opportunities and lower property prices.
Subscribe to our Newsletter!
Subscribe to get the latest personal finance news, offers, and our weekly newsletter. You can unsubscribe at any time.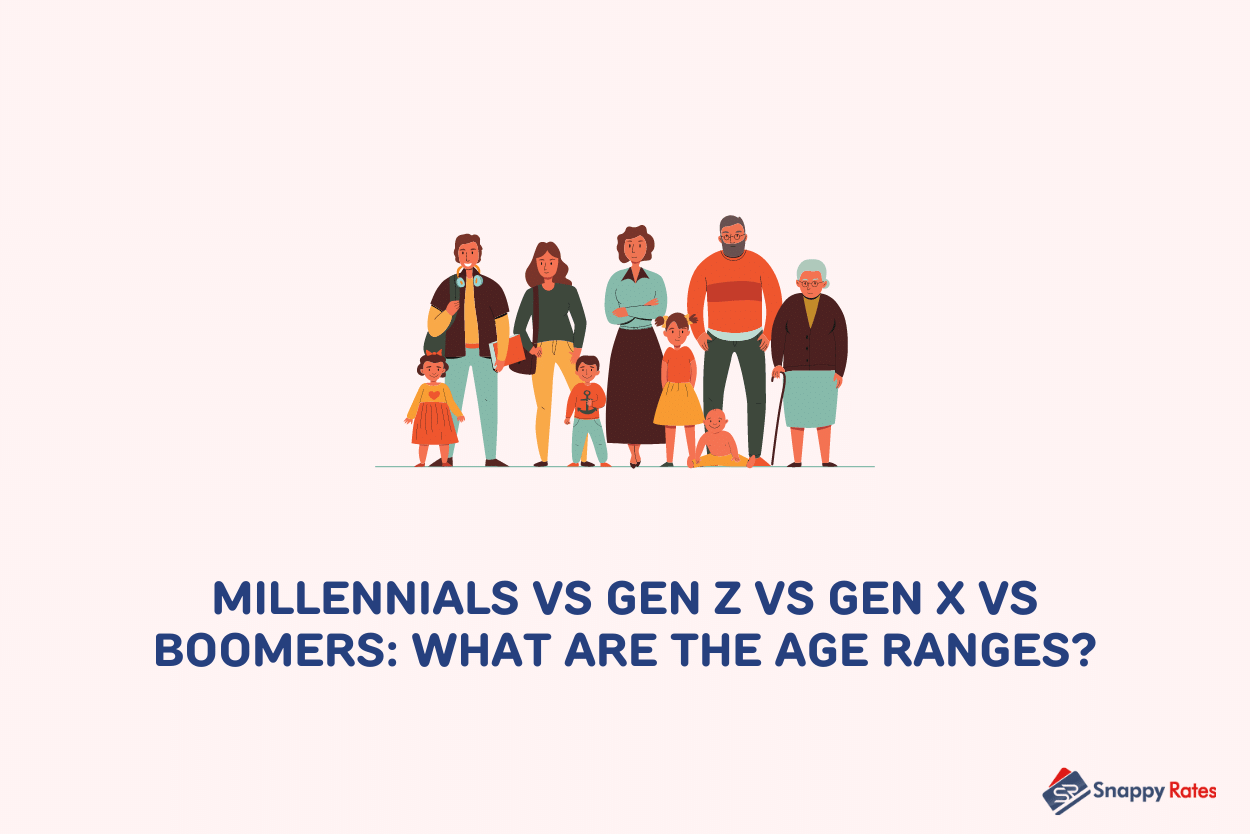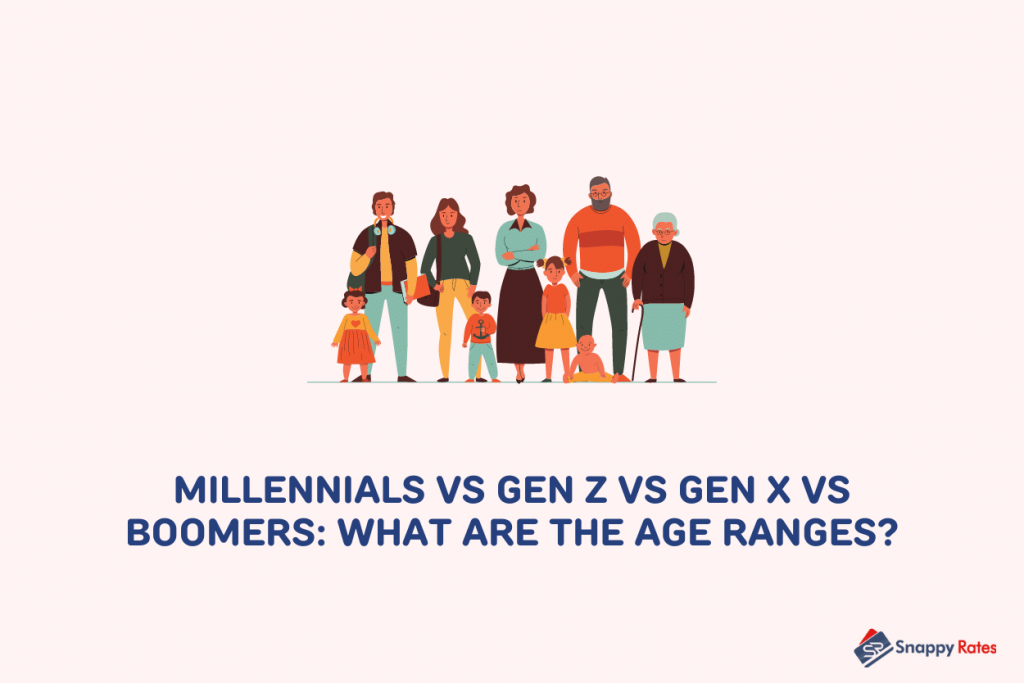 Gen Z vs Millennials' Work Ethic
There are major differences between how the two groups work. GenZ seems to be more independent in the office and prefers to figure things out on their own, whereas Millennials seem to enjoy input from others and working in teams.
Also, they are motivated by different things. Generation Z prefers flexibility over stringent schedules, whereas Millennials seem to enjoy the idea of a fixed schedule more.
However, the pandemic appears to have changed things, and Millennials today also are looking for flexible work opportunities.
Furthermore, money doesn't seem to motivate Millennials as much as it motivates Gen Z. As a result, job hopping is very common among this generation.
Moreover, Gen Z tends to prefer digital communication, such as text messages, whereas Millennials value face-to-face conversations more.
But, again, this is now changing due to the pandemic, and more and more Millennials are opting for digital communication tools.
Cultural Differences Between Millennials and Gen Z
Known as digital natives, Generation Z appreciates racial diversity. Staying in fashion and following the latest trends is a part of their culture.
This group does not seem to follow 'culture' and is more open to new ideas. Whereas, Millennials appear to still religiously follow their culture.
What Is the Current Generation?
This is the age of Generation Alpha, people born between 2010 and 2024. More than 2.5 million births are being recorded per week in this generation.
What are the 7 living generations?
Here is a complete list of the 7 living generations
| | | |
| --- | --- | --- |
| Rank | Gen | Age Range |
| 1 | Greatest Generation | < 1927 |
| 2 | Silent Generation | 1928-1945 |
| 3 | Baby Boomers | 1946-1964 |
| 4 | Gen X | 1965-1980 |
| 5 | Millennial | 1981-1996 |
| 6 | Gen Z | 1997-2010 |
| 7 | Gen Alpha | > 2010 |
FAQs:
What is Gen X short for?
Gen X is short for Generation X, which refers to the people born between 1965 and 1980.
Why do Millennials look younger?
There are many reasons why this happens; however, reports indicate that biological aging now is happening more slowly than in previous years, thus making new generations look younger. In addition, Millennials take better care of their skin. They perform skincare routines, wear sunscreen when they go out, and avoid harmful chemicals.
What are Gen Xers known for?
Gen Xers, also called the "middle child" generation, are known for their small size. The people in this group are good at being resourceful and maintaining a work-life balance.
What is after Gen Z?
The Alpha Generation follows Generation Z.
What is after Gen Alpha?
Since things are now changing rapidly, each generation only runs for about 15 years, and the current Generation is expected to end in 2024. It will be followed by Generation Beta.