Living in Canada, you may have used a credit card to manage your finances. Credit cards are convenient and help you develop a credit score and earn points.
But, there is a downside to credit cards as well. Credit cards are easy to abuse and can result in you being trapped in a cycle of debt.
According to the Bank of Canada, 89% of Canadian households own at least one credit card. The research also found that credit card use is increasing. From 2013 to 2017, a 7% increase was noted in the usage of credit cards.
Here are some of the statistics you should know about credit cards.
1. Credit Balances Surpassed $100 Billion
According to TransUnion, the balances of Credit Cards reached an all-time high of over $100 billion in Canada. This is the first time the credit balances surpassed the $100 billion mark in Canada's history.
In 2019, the overall levels of non-mortgage consumer debt were stable when you look at the bigger picture.
It was noted that the total number of consumers with access to credit grew faster. The consumers were up by 2.9% to over 29.5 million over the same time.
In the third quarter, outstanding credit card balances outreached the $100 billion mark. This is quite a significant milestone concerning consumer credit cards.
Moreover, with facilitating retail purchases, credit cards are often utilized by consumers to finance their essential living expenses.
2. Average Credit Debt was about $4,240 in 2019
According to Transunion, the outstanding credit card balance per Canadian was $4,240 in 2019 alone.
Instead of paying interest on credit card debt, you could pay off your balance on time and use the money saved in interest to:
Pay Off Your Mortgage
Donate to education or emergency fund
Add funds to your pension in retirement
Renovate your home.
3. 70% of Canadians Pay Their Credit Balance In Full
A study found that 70% of Canadians pay their credit card balance every month. It is important to remember that paying off your full balance every month is very important if you own a credit card.
4. 72% of Canadians Own a Credit Card
In the same study mentioned above, it was found that almost 72% of Canadians carry at least one credit card.
Credit cards usually have a rewards program, and for 82% of cardholders, rewards are a priority when selecting a credit card.
If you want to know how to apply for a credit card, read it here.
5. There are 72.6 million Visa and MasterCards
It was found that 72.6 million Visa and Mastercards are circulated all over Canada. Since 2011, the number of credit cards has fluctuated. The number of cards in 2021 was estimated to be over 76 million.
According to the research, the highest number of credit cards was in 2013, when 80 million cards circulated all over Canada.
The lowest circulation of credit cards was in 2000, about 40.1 million.
6. Decrease in Paper Money
Since the introduction of credit cards, cheques and paper money have been heavily affected. From 2012 to 2017, these two categories show a decrease of 28%.
This reduction was consistent with a 33% debit and credit volume increase, as per a study by Statista.
Subscribe to our Newsletter!
Subscribe to get the latest personal finance news, offers, and our weekly newsletter. You can unsubscribe at any time.
7. 22% of Canadian Credit Card Holders Try to Avoid Annual Costs
According to the credit card satisfaction study made by J.D. Power, a high number of Canadians with regular credit cards switched to a card with no annual fee to reduce expenses.
This circumstance resulted in a significant increase in transfers, surpassing the 16% record in 2020.
8. 33% of Canadians Only Had One Credit Card
As per the 2018 statistics, only 33% of Canadians possessed a single credit card in the respective year. Also, 33% of people had two credit cards, while 25% reported having more than three debit cards.
In 2018, more people were reported to have three credit cards. It was reported that more than four credit cards were possessed by 16% of Canadians.
Read our article on how many credit card you should have.
9. 70% of Canadians Have No Interest Rate
Have you ever wondered why 70% of Canadians do not have any interest rate? According to the Canadian Bankers Association, the main reason is that 70% of Canadians manage their credit card balance in full each month.
The interest-free credit cards allow Canadians not to worry about what they need to purchase.
Many Canadians also avail of low-interest credit cards. A credit card fact is that most of these are reported to incur less than a 13% interest rate.
10. 42.7 Million Cards were Issued as of 2013
According to Statista, credit card statistics show that the number of credit cards in Canada has increased. From 2000 to 2011, the number of credit cards gradually increased.
If we look at 2012, there was a noted decrease in numbers before the peak arrived in 2013.
The statistics from 2016 came close to the record in 2013, which was about 42.7 million cards.
11. Decrease in ABM and Cash volumes Since 2012
Loans Canada claims a reduction in cash and ABM volumes ever since 2012. Based on their study, there has been a 19% decrease in cash and Automated Banking Machines (ABM).
In 2014, it was pretty shocking to see decreasing cash volumes since the arrival of digitized payments.
In 2017, the Bank of Canada reported that cash usage is decreasing. This means that we are gradually turning into a cashless society.
12. More than $379 Million in Losses Occurred due to Fraud in 2021
To our disappointment, a huge amount of money is still being lost to fraud in Canada.
As per the Canadian Anti-Fraud Center, Canadians lost over $379 million to fraud and scams. In total, there were more than 104,295 reports of fraud.
Only 5% of victims disputed with CAFC, which is certainly shocking.
A popular fraud Canadians report is identity theft, which is then followed by other theft such as extortion, phishing, and personal information fraud.
With more than $164 million in total losses, Canadians lost most of their money in the investment fraud category.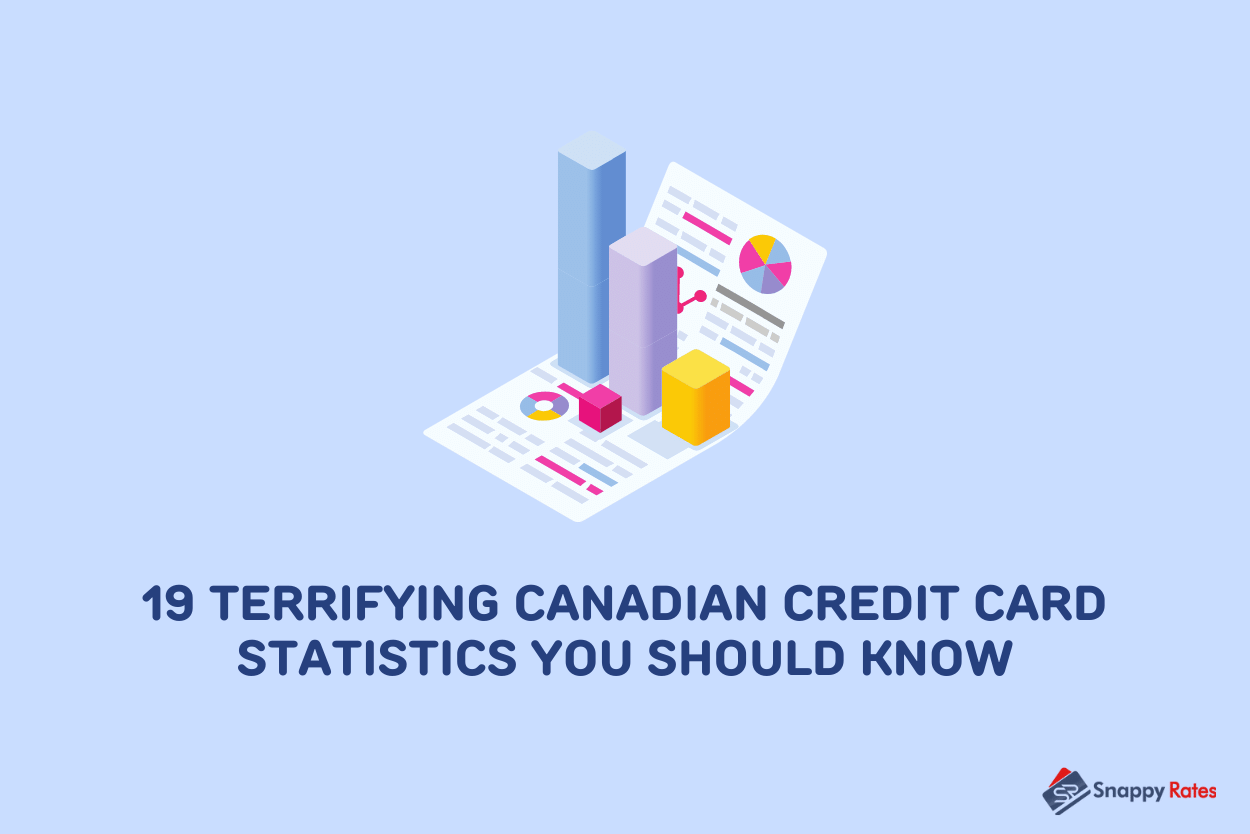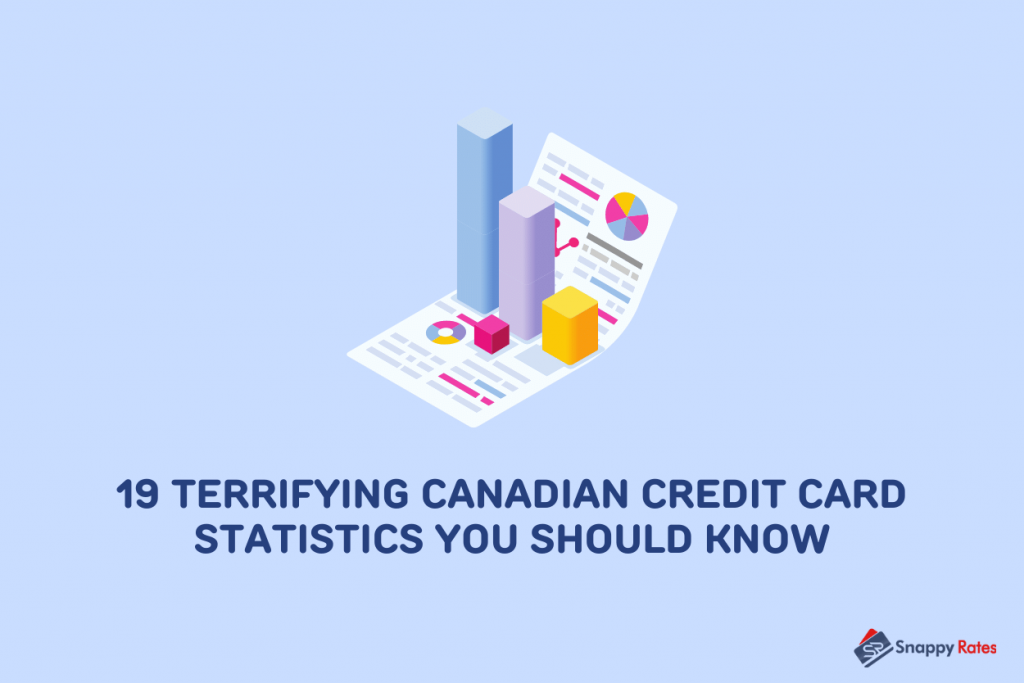 13. 62% of Canadians are Afraid of Becoming Victims of Fraud
If you look at the statistics, you can see that credit card fraud is a problem affecting more Canadians each year.
Also, research has found that the total financial losses from credit card fraud have already exceeded $800 million.
Keeping that in mind, it may not be surprising that 70% of Canadians are often worried about being a victim of fraud.
Thereby, 62% of respondents assured that they are now doing more to protect themselves than they did half-decade years ago.
14. 24% of Canadians are Fraud Victims
There are several techniques fraudsters employ to steal your personal information. Based on the 2022 Fraud Study conducted by CPA Canada and a report from Elder Abuse Prevention Ontario, they claim that credit cards remain the most popular way to commit financial fraud.
Consequently, 8% of respondents claimed that email phishing was why they fell into credit card fraud. Moreover, the percentage who got affected by identity theft came to 5%.
Fortunately, there are ways you can secure yourself from fraudsters. The primary way is being attentive when using ATMs.
You should be careful when using your personal information online. Most importantly, you should ensure that your bank statements are entirely secure.
15. 53% of Canadians Fell Victim to Financial Scams and Fraud
According to Equifax Canada, 53% of Canadians surveyed were victims of financial fraud in 2016. A third of the respondents (34%) confirmed that they are victims of credit card fraud.
24% of the respondents claimed they had been attacked through email phishing. Only 12% were victims of scams through the telephone.
Moreover, statistics show that people between the ages of 35 and 44 are more likely to be victims of financial fraud. After these people, the age bracket that is more prone to fraud is 18 and 34.
For individuals aged more than 65, they were less likely to experience financial fraud. 45% of the older population said they experienced some fraudulent activity.
16. 19,489 Identity Fraud Victims in 2013
According to the identity theft and Statista statistics, 19,489 were reported to experience identity fraud in 2013.
This led to an overall increase of 14.01% in comparison to 2012. In 2012, there were 17,094 recorded cases. It was then followed by the year 2014, which registered 20,611 fraud cases related to identity theft.
Identity fraud has a considerable impact on credit card holders as it takes quite a while to recover from it.
Therefore, it is crucial to be cautious and follow all the required steps to avoid such crimes.
17. 25% of Canadians Take on More Debt
As per report of the Globe Newswire, a recent MNP Consumer Debt Index finding showed that because of the pandemic measures, a quarter of Canadians were pushed to take on more debt to stay afloat during the pandemic.
14% of Canadians surveyed used additional debt to pay their credit cards.
18. 84% of Canadians Recheck Their Banks Statements to Prevent Credit Fraud
The best way to prevent credit card fraud is to check your bank statements. An Equifax study from 2016 showed that 84% of Canadians regularly checked their bank statements to see if there were fraudulent charges.
Other methods of avoiding fraud include not sharing personal information and changing passwords regularly.
It is recommended not to share information about your credit card accounts with anyone. Following these steps can help avoid being scammed by credit card fraud.
19. Canadian Credit Card Consumer Debt Continues to Rise in 2022
According to Calgary News, the consumer debt for each Canadian climbed up to more than $25,000. This is the highest level of consumer debt recorded in the country.
In Calgary alone, the average consumer debt was $24,987 during the first quarter.
This credit card debt is mainly accumulated by the age groups 36 to 65 years old age groups.
According to a poll conducted in Canada, credit card spending increased to 17.5% per user. This percentage was recorded in the initial months of 2022.
The reason for the increased credit card debt is quite simple. Canadians use credit cards to offset bill payments and then accumulate debt due to high-interest rates.
According to a poll done by Bloomberg, it was suggested that many Canadian homeowners are finding it difficult to make ends meet. This is because the Bank of Canada has increased the interest rates drastically.
The poll further indicates that 39% of Canadian homeowners worry about their finances. This often results in a very minimum saving.
From the same poll, 16% are concerned that they are unable to put away even $100 in additional costs each month.
Although not everyone may be in a position to pay off their credit card debts, it could be helpful to change your spending habits.
For instance, it is advisable to spend only on what you need rather than what you want. If you limit your spending, there is a greater chance you will be able to pay off your debt.
The Bottom Line
Credit cards in Canada will only be used more in the upcoming years. Although using credit cards has many advantages, it also has some downsides.
Looking at the credit card statistics in Canada will give you a deeper insight into trends that are here to stay.
Sources:
Related: