The Alberta Child and Family Benefit program provides financial assistance to eligible families with children under 18 years of age.
This tax-free benefit helps Albertans offset the costs of raising children, and it is provided in addition to the Canada Child Benefit (CCB).
In this article, I cover the Alberta Child and Family Benefit (ACFB) payment dates for 2023, ACFB amounts, eligibility, and how to apply.
Alberta Child and Family Payment Dates in 2023
The ACFB is paid out by the Canada Revenue Agency (CRA) on behalf of the province of Alberta.
Unlike British Columbia's Child benefits that are paid on the same date as the CCB, the ACFB payment dates for 2023 are on a quarterly basis as follows:
February 27, 2023
May 26, 2023
August 25, 2023
November 27, 2023
If your ACFB entitlement is less than $10 in a quarter, it is consolidated with other quarterly payments.
ACFB payments are made via direct deposit to your bank account. If you are not set up for direct deposits, you will receive a cheque by postal mail.
What is the Alberta Child and Family Benefit?
The Alberta Child and Family Benefit is a quarterly tax-free payment to eligible families with minor children.
It is used to be made up of two separate programs:
Alberta Child Benefit
Alberta Family Employment Tax Credit
Both programs were consolidated in 2020 to establish the ACFB.
ACFB is designed to provide financial assistance to low- and middle-income families, and they can get up to 15% more in benefits under this new program.
Albertans can also qualify for other financial assistance depending on their situation, such as:
Assured Income for the Severely Handicapped (AISH)
Alberta Income Support Benefit
Alberta Child Health Benefit
What is the ACFB Amount in 2023?
The Alberta Child and Family Benefit payment you receive is dependent on how many eligible children you have and your family income.
It is made up of a base component and a working component.
For the base component, you don't have to be working to qualify, and you receive up to $1,330 for the first child and $665 for each subsequent child per year (up to 4 children).
For the working component, ACFB payment is increased if you have at least $2,760 in family employment income.
The extra ACFB payment increases at a rate of 15% for each additional dollar earned above the threshold amount until a specified maximum per child.
The maximum ACFB working component benefit is:
$681 ($56.75/month) for the first child
$620 ($51.66/month) for the second child
$371 ($30.91/month) for the third child
$123 ($10.25/month) for the fourth child
The base component benefit is reduced when your family income exceeds $24,467 and becomes $0 at $41,000, while the working component benefit is reduced when your family net income exceeds $41,000.
To summarize, the maximum ACFB amount in 2023 is:
Subscribe to our Newsletter!
Subscribe to get the latest personal finance news, offers, and our weekly newsletter. You can unsubscribe at any time.
| | | |
| --- | --- | --- |
| Number of Children | Maximum Base Component | Maximum Working Component |
| 1 | $1,330 | $681 |
| 2 | $1,995 | $1,301 |
| 3 | $2,660 | $1,672 |
| 4+ | $3,325 | $1,795 |
ACFB payments are expected to increase by 6% in 2023. After filing your taxes each year, the CRA will assess how much ACFB you qualify for.
If you want an estimate of your benefit entitlement, you can use this ACFB/CCB calculator.
Who is Eligible For The Alberta Child and Family Benefit?
To qualify for the ACFB, you must have at least one child under 18 and be a resident of Alberta.
You must also meet the income threshold and file your tax return annually. The ACFB does not affect your qualification for other provincial benefits like AISH.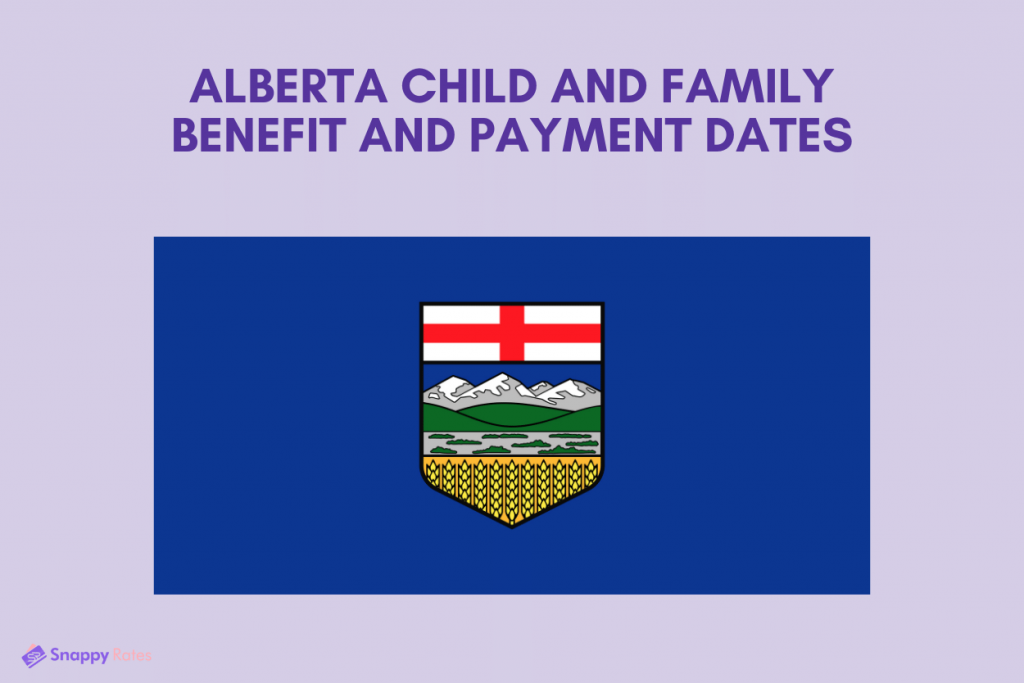 How To Apply For The ACFB
You don't need to apply for the ACFB.
When the CRA receives your annual tax return, it automatically checks whether you qualify for the Canada Child Benefit and the ACFB.
If you do, quarterly payments are made without further input from you.
If you are not yet signed up for the CCB, you can do so here.
Will the ACFB Increase in 2023?
ACFB payments are increasing by 6% in 2023. From the current rates, you can expect to now receive up to:
$1,330 up to $1,450 – one child
$1,995 up to $2,193 – 2 children
$2,660 up to $2,920 – 3 children
$3,325 up to $3,632 – 4 or more children
Based on estimates by the Alberta government, the program is expected to cost $335 million in the 2022-2023 fiscal year, and $325 million in the 2023-2024 fiscal year.
Any increase to ACFB will be reflected in the next payment cycle, which is from June 2023 to July 2024.
Is the ACFB Taxable?
No, ACFB payments are tax-free.
You could receive ACFB even if you don't have taxable income to report for the year.
Canada Child Benefit payments are also non-taxable.
Canada Child Benefit Dates
Unlike the ACFB, Canada Child Benefit payments are sent on a monthly basis.
CCB payment dates in 2023 are:
January 20, 2023
February 20, 2023
March 20, 2023
April 20, 2023
May 19, 2023
June 20, 2023
July 20, 2023
August 18, 2023
September 20, 2023
October 20, 2023
November 20, 2023
December 13, 2023
Alberta Child and Family Benefit FAQs
What are the Alberta Child Benefit dates?
Alberta Child Benefit is now ACFB and is paid out on February 27, May 26, August 25, and November 27.
How much is the ACFB?
The maximum ACFB you can receive is $5,120 per year. This includes $3,325 for the base component and $1,795 for the working component.
What is the Alberta Child and Family Benefit calculator?
The ACFB calculator is the same calculator used to estimate Canada Child Benefits. It is provided by the CRA.
What is the maximum income to qualify for ACFB?
The maximum income for ACFB payments is $41,000. When your income exceeds this amount, you become ineligible for the ACFB.
How often do you get the ACFB?
The Alberta Child and Family Benefit is paid every quarter in February, May, August, and November.
Related: